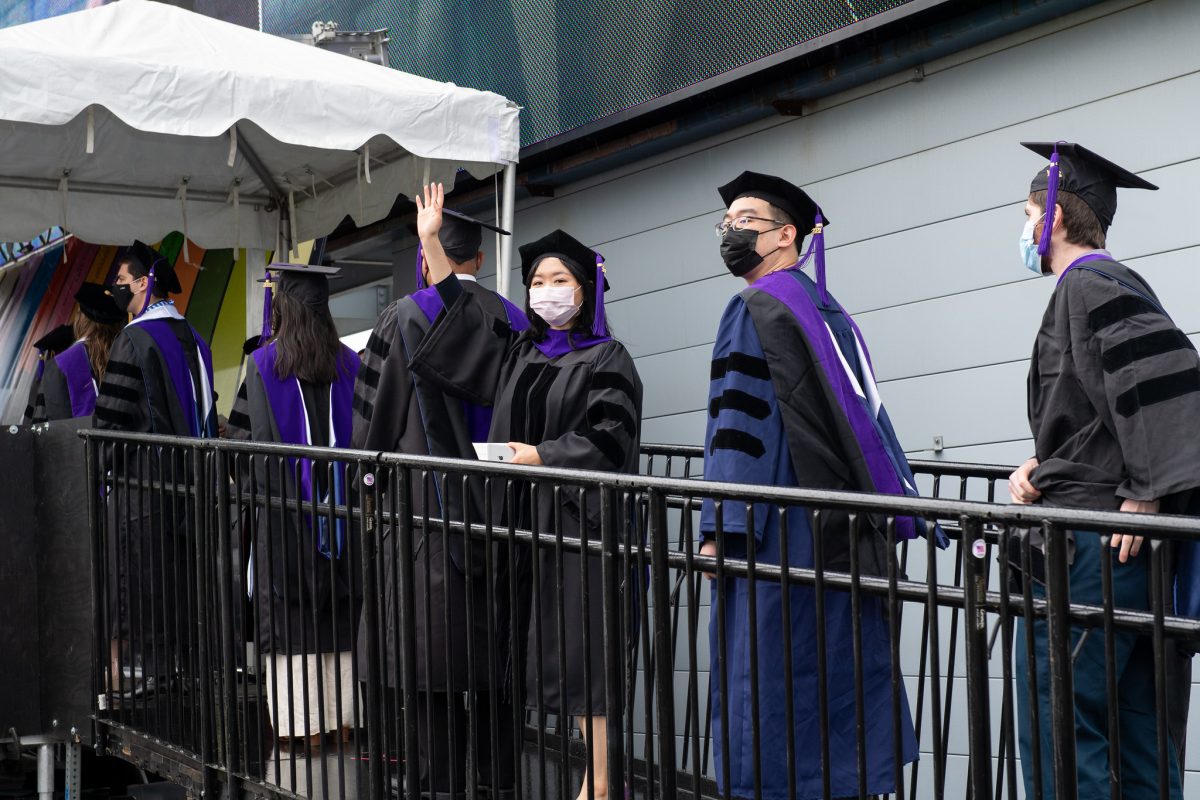 Find more photos of the live May 8 ceremony on Flickr.
Ceremonies
The University will hold a series of in-person commencement ceremonies at Rentschler Field in East Hartford for the Class of 2021 graduates of all schools and colleges. The UConn School of Law's ceremony is scheduled for Saturday, May 8, from 4 to 6 p.m. EDT. The ceremony will be streamed live. More details about this ceremony are available on the University's commencement website.
In addition, the University will hold a virtual commencement ceremony for all Class of 2021 graduates on Saturday, May 8, 2021 at 1 p.m. EDT, also streamed live online.
The School of Law will present a virtual commencement ceremony only for members of the UConn Law Class of 2021 at 10 a.m. on May 16, 2021. Graduates and their friends and families are invited to view the ceremony here.
Commencement Program
The 2021 Commencement Program is available as  a PDF to download and save, print or share with friends and family. Graduates may request printed copies of the program through the 2021 Commencement Program Request Form until May 24. The University's vendor will mail the printed copies starting June 3.
Regalia
Please visit the Law School Regalia Online Order Form to place your regalia order by April 16, 2021. Due to Covid-19 we will only be offering the "Souvenir" style regalia.  This regalia cannot be rented and will be yours to keep. The UConn Hartford bookstore expects to have a limited amount of School of Law regalia in stock for those who miss the ordering deadline, and will notify graduates when that shipment arrives. Graduates will be able to visit the bookstore at 18 Front Street in Hartford or place an order by phone for direct shipment from the bookstore.
Announcements
Balfour is the vendor for announcements to send to family/friends. Please see their page for UConn-specific announcements.